Evolving microbial attack and health failure has pushed us to amalgamate new technology. 3A Sanai Health produces some of the highest-quality Pulse Oximeters on the market. Pulse oximeters are the devices used to measure persons' blood oxygen saturation. 
Pulse oximeter readings should be taken on a warm finger, with the patient sitting upright. The device should be left to stabilize for a minute before confirming the reading. Falsely low readings may occur if the patient's peripheries are cold, poor perfusion due to hypotension, hypovolemic shock, sepsis, cardiac failure if the patient has tattoos, nail paint, or false nails.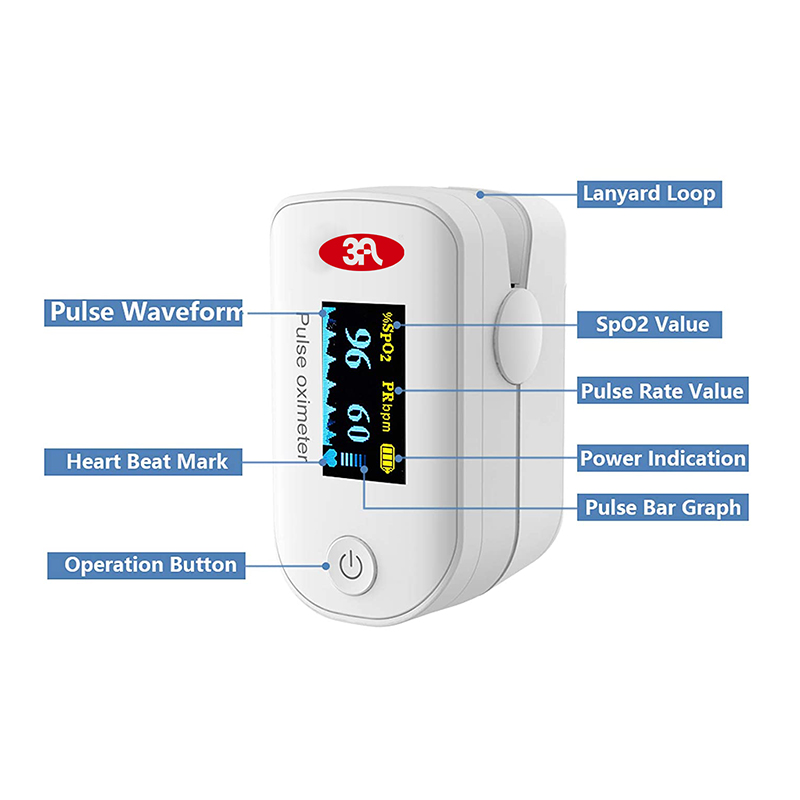 Frequently Asked Question
Approval & Certifications
Send us a message to get a personalized quotation with up-to-date prices or for any other questions. Our team would be more than happy to get back to you ASAP.