Get The Best After-
Sale Service
We strictly adhere to the principle of customer first, so we have established a reliable after-sale service and maintenance system to ensure our customers get exemplary after-sale services such as technical system support, products operation, and maintenance services. The company has passed ISO9001, ISO13482 certification, and ensures good performance and high quality of all parts.
1. Technical Consultation Service
如果我们的产品在使用过程中出现问题,我们的技术支持团队将尽最大努力及时解决问题,帮助机器正常运行
2. Product Failure Support
我们的工程师将远程分析产品故障并根据分析制定可行的解决方案,或联系和协调相应的供应商,以确保问题的及时处理。 
The company provides a one-year parts and service warranty. If any defect is found which requires a certain part to be replaced, the company will do that without any extra cost. Our team will analyze the problem and the corresponding distributor or agent will replace the defective part. 
Please refer to the contact details of our global distributors and agents below.
Our Global Distributors
And Service Centers
UK (sole agent)
BIOMED 96
Address:155, Dunstall Avenue, Wolverhampton. WV6 0NG
Mobile: +44 7521498197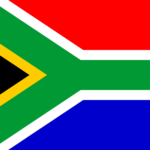 Africa
Amagents Trading Pty Ltd
111 Langkloof street Albertsdal Alberton Johannesburg South Africa 1448
Mobile: +27829350783
Dieter Gent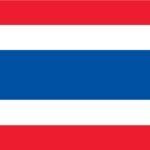 Thailand
บ้านเลขที่ 2
ซอยศิริเกษม 19แยก4
บางไผ่เขตบางแค
กทม 10160
Tel.0838383168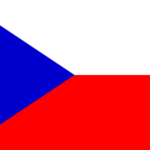 Czech Republic, Slovakia
Karel Kottek
Pod Zvonarkou 1746/7 120 00, Prague 2, IN: 695 02 307
e-mail: karkot@protonmail.com
g.s.m.: 00420 736 725 823
Vietnam
Ông Tuấn Nguyễn
Ông Tuấn Nguyễn
Email: tuan@tbg.com.vn
Di động: 0983085868,
Địa chỉ: Toà 17T3 Khu đô thị Trung Hoà Nhân Chính, Cầu Giấy, Hà Nội
Jordan (sole agent)
Munir Sukhtian Group Company
Tel: +962 6 5688888
Fax: +962 6 5601568
Address: P.O.Box 1027 Amman - Jordan
Location: Amman, Al - Abdali area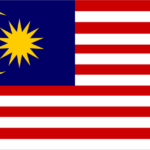 Malaysia
TRAS SYNERGY SDN BHD(1142214-M)

Address:32-1 Jalan Setiawangsa 10A, Taman Setiawangsa 54200 kuala lumpur
Tel: 03-4266 6191 Fax: 03-4265 2645 Email: fadzitrassynergy@gmail.com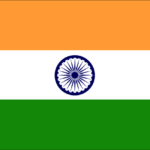 India
Insait Enterprise Private Limited
Contact Person :MohanakrishnaK
ContactPhone/WhatsApp:+918072076382
Contactemail: services@insaitenterprise.com
2nd Floor,No-15,4th Street, North Jagannatha Nagan Villivakkam,Chennai-600049,Tamil Nadu,India
Myanmar
1. Myat Min Than
Tel: 09889999860
Ads: No. AU-17, Baukthtaw Station Street, Yankin Township, Yangon, Myanmar
2. Yangon Medical Investment Co., Ltd
Tel: +959764588866
Add:No.59 6th Floor, Lay Lon Taung Ward War Khal Ma Street San Chaung Township Yangon, Myanmar
If you want to know anything before buying our product(s) or have any other question, fill out the contact form below and we will get back to you within 24 hours during working days
请点击下方按钮,以获取最新价格的个性化报价或咨询其他问题。欢迎留言,我们将在最快的时间回复您。